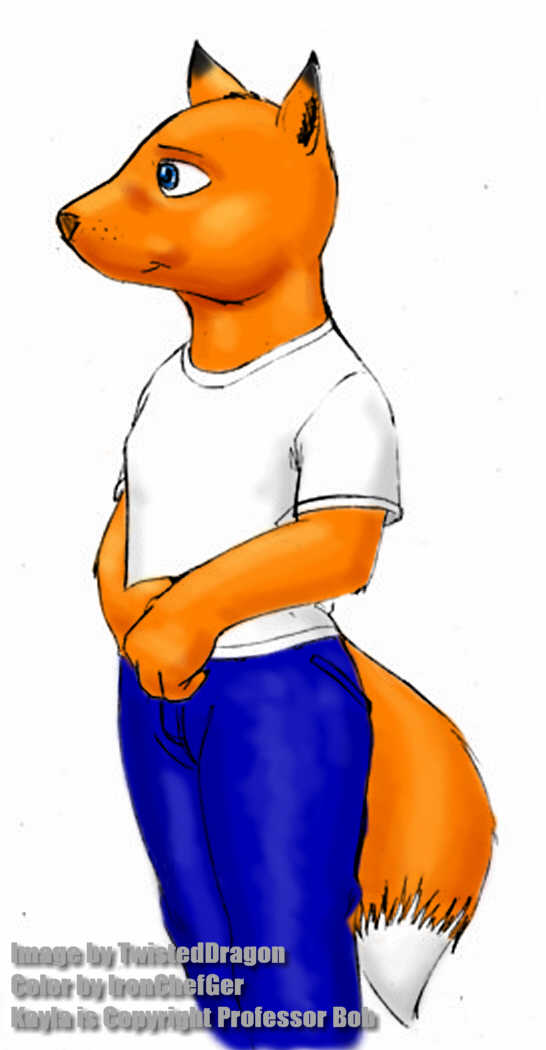 My greatest work, stemming from a moment of curiousity during my teenage years. I wrote Kayla to see if I could write using a more story-oriented version of the Rejuve Universe, finding my own way to do things in time. The concept was orginally developed by LurkingDragon, who's original universe was somewhat more extreme then my own. I developed my own style as I went, and eventually dubbed it the distant future of the timeline. Just sort of felt that the Penitatas deserved better representation by parents and officials. I took 'Kayla' and made it a novel, and I'm very proud of it. The stories go from earliest to latest, and remember, you can always contact me via a PM on the furry sites Inkbunny and SoFurry.
-- Stories --


Child Again
A New Friend
Computer Problems
Ninne's Revenge
A Bad Day
First Day
To Hell - Contains graphic rape, due to plot.
In Another's Shoes
Inner Struggle
The Guilty Party
Swim Class
Memory Lane - Contains memories of a past m/f sexual situation.
Fall in the Park
Kayla's Christmas - Contains heavy spanking.
Ninne's Christmas - Contains heavy, alternative spanking.
Extra Tutoring
Wet Dreams
Trouble Sleeping
Last Day
Birthday Trouble
Parental Visit - Abuse.
Anne's View
Stephanie's Birthday
Note from the Teacher
A Day With Paul
The Last Straw
Old Ways
Penitatas' Nightmare
Fists and Paws
Of Trials and Tribulations - Illustrated!
A Penitatas Life
Unhappy Holidays
Terror
Cognitive Dissonance
The Ultimate
Second Beginnings
Destiny's Meeting (v2)
Enemy Tomorrow
Consequence Today
Finding Normality
Road of Life
Injustice
Pain of Innocence
Mark of Penance
Vindication
Into the Night - Contains m/f sexuality between rejuves.
Guinea Pig
Red Sky - Contains extreme levels of violence/blood.
Two Years Strong
Mirror of Evil
By His Will
Packet-Storm
Forces in Movement - Contains violence/blood.
Our Heroine - Contains m/f sexuality between rejuves.
Living to Adapt
Green Vacation
Willful Disobedience
Wings of Fate
To New Frontiers - Contains m/f intercourse between rejuves.
Good Intentions
To Live and Grow
A Life of Love and Loss - Contains extreme corporal punishment.